Mitsubishi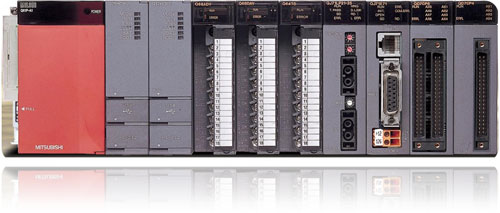 The Q series can utilize a multiple PLC system where multiple high-performance CPUs are loaded on the same main base to manage I/O and intelligent function modules CPU-by-CPU in a control system.
In the multiple PLC system, you can choose CPUs according to your application. With the multi-CPU system, inter-CPU communication uses two methods, cyclic communication, which uses automatic
refreshing for periodic communication, and transient communication, which uses dedicated instructions for communications. This system allows the sequence control and data processing that were conventionally performed by a single CPU to be shared by multiple dedicated CPUs, improving speed and performance in the whole system and expanding its application range.
Tel: 86-510-85572185
Fax: 86-510-85884818
Copyright © 2012 Wuxi dekong Co.,Ltd . All rights reserved.